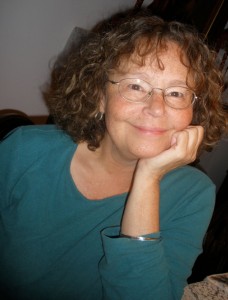 I have been traveling to teach and to research historic garments in museums for more than 30 years. My focus is 19th-century northern European knitting traditions because that is around the time that the sweater (as we know it today) emerged in several cultures.
I think it is important that we as fiber artists acknowledge and honor what has gone before, for all our work stands upon the work of someone else in the past. When I consider knitting through an anthropological or social context, it holds more meaning for me, and I feel connected to the knitters of the past.
This perspective has shaped my interest and informed my work. I love to examine garments that defined groups of people, such as the British fishermen's' gansey (occupation), the Norwegian Setesdal Lusekofte that indicated where the wearer was from (location), Latvian mittens, given as a gift signifying esteem and friendship, or the Danish Nattrøjer, worn by women from the 18th to early 20th centuries.
I have found wonderful techniques in many of the museum garments I have seen, which I incorporate into small sampler sweaters or mittens for my historic knitting workshops. It is through these samplers that I teach the traditional construction techniques in context, rather than with meaningless flat swatches. The point is not to have a little sweater for your doll; the focus is on learning new techniques that can be incorporated into life-size future projects, expanding a knitter's choices.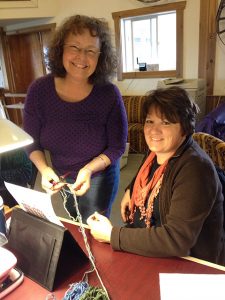 Another aspect of traditional knitting is that there are many styles of knitting. In Scandinavia, most knitters hold the working yarn in the left hand (Continental style), while knitters from the UK prefer to hold the working yarn in the right hand (English style). And of course, some knitters utilize the third style, holding one yarn in each hand.  I enjoy teaching knitters to work with the hand they don't normally use. This is a good practice to distribute, and thereby decrease, the repetitive stress over more areas of the body so there is less negative impact. I sometimes include that information in my workshops.
In this modern age, we are all privileged to be able to knit for fun. It is no longer the necessity it once was, knitting to keep one's family clothed and warm. I feel that knitting classes should also be fun and stress-free, so I try hard to create a relaxed atmosphere where my students know a mistake is no big deal. I find teaching knitters to be one of the most rewarding things I have done in my life and I hope to continue to spread the fun for a long time to come!  Please join me by subscribing to my newsletter at the bottom of this page.