Scroll down to see three different trips scheduled for 2023!
March 19-29, 2023, a 10-day tour
This trip has just been added to my schedule!  We will begin in Rome to see the wonderful sites there, and after 2 nights will go to our home base in Umbria, where we will stay for 6 nights, taking short day trips out from our base to savor what Italy has to offer! The last two nights will be spent in Florence before we go home to the US. We will have wine tastings, a cooking class, visit museums and a cashmere farm, we'll have free time and time to knit, as well as two classes: Finnish Fingerless Mitts (or mittens)–6 hours, and Introduction to Twined Knitting–3 hours.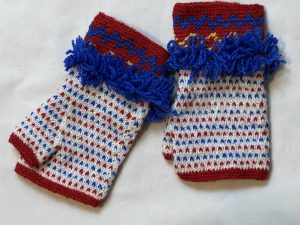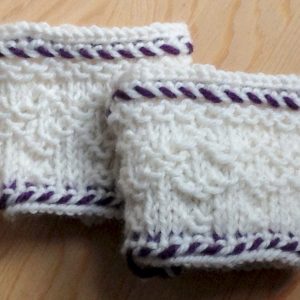 I have purposely chosen March as Italy will be warming up, so it won't be too cold and the tourists will not have arrived yet. Our delightful tour guide, Janet, knows Italy well and speaks the language. In addition, she is a knitter so she fits right in!
Or click the link below to download the brochure:
You can also contact Judy at OpulentQuiltJourneys.com for more info!  It will be marvelous!
Florence
This cruise is sold out.


Apr 10-May 7, 2023, a 28-day cruise
This cruise also offers a shorter options of 14 days: April 10-24.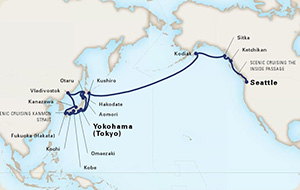 My classes offered while at sea: Japanese Knitting: Motifs and Charts, Unique Latvian Cuffs, Knitting with Mawata (Silk Hankies), Latvian Mittens (a continuation of the Latvian Cuffs class), Textured Twined Fingerless Mitts, Fringes from the Baltic, The Estonian Roositud Technique,  Traditional Beginnings: Cast-ons From Long Ago
 The Itinerary
Japan
April 10    Tokyo (Yokohama)
April 11     At Sea
April 12    Kobe
April 13    Koche
April 14    Fukuoka (Hakata)
April 15    At Sea
April 16    Kanazawa
April 17     At Sea
South Korea
April 18     Busan, South Korea
April 19     At Sea
Japan
April 20     Otaru
April 21     Aomori
April 22     Hakodate
April 23     At Sea
April 24     Tokyo (Yokohama)
April 25     At Sea
April 26     Kushiro
April 27     At Sea (Cross International Date Line)
April 28-May 1     At Sea
USA
May 2     Kodiak, Alaska
May 3     At Sea
May 4     Sitka, Alaska
May 5     Ketchikan, Alaska
May 6     Cruise the Inside Passage
May 7     Seattle, WA
We invite you to pack up your needles and join us on this amazing adventure visiting the most culturally rich ports in Japan such as Tokyo, Kyoto, Kobe, Kochi, Hakata, Kanazawa, Otaru, and Kushiro plus a stop in Busan, South Korea before heading across the North Pacific along the Aleutian Islands stopping in Kodiak, Sitka, and Ketchikan before ending in Seattle. This fabulous Japanese knitting cruise has been curated with knitters in mind. Cruise onboard the Westerdam from Yokohama where you will enjoy being pampered, learning new knitting skills, and making new friends. Join us on this adventure and see for yourself why traveling with Craft Cruises makes travel easy, rewarding, and fun.
Visit Japan's iconic temples, most popular cities, and cultural centers while being pampered by the attentive staff of Holland America Line. For those who have cruised with Holland America, you'll agree there's nothing better than unpacking once and exploring the world from the comfort of your floating home away from home. Explore exotic places by day and come back to familiar comforts where you'll have time to rejuvenate before your next day's adventure.
Japan is an island nation that is unique in many ways with an interesting blend of culture, art, tradition, and nature. Those who like celebrating other cultures through food will not be disappointed. In Japan, food preparation is exquisite and ceremonious. From tea to a range of dishes, the process of preparation is taken very seriously, to the point of perfection. The secret to Japanese food is specializing in one thing and doing it perfectly. Forever. Japanese people are very private and share a strong sense of community in their tight-knit circles but are also known to be welcoming, fun-loving, and wacky in ways that are truly unique to Japan.
Onboard classes will be taught that focus on Japanese knitting techniques as well as some of Beth's other classes focusing on traditional knitting techniques. Japanese knitters are impeccable and Japanese patterns are presented in a graphic format that can be understood once certain rules and symbols are explained. The use of charts, symbols, and motifs is critical in Japanese knitting and your onboard knitting expert, Beth Brown-Reinsel, will offer classes to help you gain a better understanding of the Japanese style of knitting. Classes will include Japanese Motifs and Charts, Knitting with Silk Hankies (Mawata), and some other perennial favorites such as Unique Latvian Cuffs, Latvian Mittens, Twined Fingerless Mitts, Fringes from the Baltic, The Estonian Roositud Technique and Traditional Beginnings: Cast-Ons from Long Ago. Beth is looking forward to sharing her abundant knowledge of traditional knitting techniques with everyone on this cruise.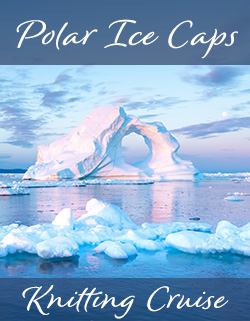 June 11 – July 2, 2023, a 22-day cruise!
Sail on the Holland America ship the Rotterdam from the Netherlands to Norway, Iceland, and Scotland!  For more details of each port visit the Craft Cruises website.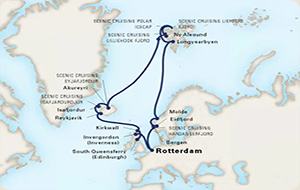 My classes offered while at sea:  The Icelandic Lopapeysa Pullover, Saami-Inspired Mittens, Latvian Wristers,  Introduction to Twined Knitting, Swedish Color-Twined Mittens
The Itinerary
The Netherlands
June 12    Embark in Rotterdam
June 13     At Sea
Norway
June 14    Eidfjord
June 15    Bergen
June 16    Molde
June 17   At Sea
June 18    At Sea
June 19     Longyearbyen
June 20    At Sea-scenic cruise of the Polar Ice Cap
June 21     Ny-Alesund
Iceland
June 22   At Sea
June 23   At Sea
June 24   Eyjafjordur
June 25   Isafjordur
June 26   Reykjavík
June 27   Reykjavík
June 28   At Sea
Scotland
June 29    Kirkwall
June 30    Edinburgh
July 1        Invergordon
July 2        At Sea
July 3        Rotterdam, the Netherlands
Embark with Craft Cruises on a journey to the Arctic Circle during the summer solstice when the days are long. The cruise begins and ends in Rotterdam. This cruise sets sail along the coast and fjords of Norway, stopping in Eidfjord, Bergen, and Molde, before traveling into the Arctic Ocean some 500 miles north of the Norwegian mainland to Spitsbergen and the Svalbard Archipelago, where polar bears reportedly outnumber the residents. The Volendam then circles Iceland, docking in the ports of Akureyri and Ísafjörður before overnighting in the vibrant capital Reykjavik. Heading back toward Rotterdam, the ship visits Kirkwall, Edinburgh, and Invergordon near Inverness.
From mid-May until the end of July, the Midnight Sun shines over the polar cap and Svalbard, a beautiful archipelago hundreds of miles north of Norway in the Arctic Ocean. Here visitors are captivated by the rugged beauty and wildlife of one of the most remote places on earth. This region is home to glaciers, jagged peaks, wildflowers, and reindeer. It is common to see beluga, humpback, orca, and narwhal, and many arctic seabirds.
Onboard, Beth Brown-Reinsel will offer a range of her most popular classes that highlight knitting techniques and designs with a Nordic influence, including everything from Icelandic Lopapeysa Pullovers to Swedish-Twined Knitted Mittens. Beth is the perfect instructor for this polar knitting cruise with more than 30 years of teaching experience and a passion for historical knitting. Traveling at the height of summer is optimal for visiting the Arctic Circle. From ice-carved fjords to glistening glaciers and from geysers and hot springs to waterfalls, beauty abounds. You'll almost not want to sleep and miss any sights. Knitters will be in their element as this itinerary provides unique opportunities to learn about the rich history and traditions of knitting, from Norwegian knitwear to Icelandic sweaters. Enjoy local seafood specialties, Norwegian pastries, or an ice-cold local beer. There's no better way to see the alluring North than this 21-day Polar Ice cruise, so please join us!