2019 Knitting Traditions Workshops
February
14-17 Madrona Fiber Arts Retreat, Tacoma, WA: Traditional Gansey Techniques, Latvian Wristers.
21-24  Stitches West, Santa Clara, CA: Fair Isle Tams, Traditional Beginnings:Cast-Ons From Long Ago, Latvian Wristers, Stranding Techniques for Color Knitting, The Norwegian Purl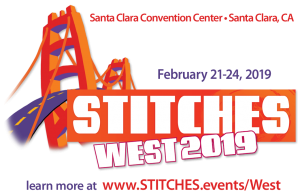 March
2-3 TBA
20-24 Edinburgh Yarn Festival, Edinburgh, Scotland: Traditional Gansey Techniques, Intro to Twined Knitting, Latvian Wristers, Traditional Beginnings: CastOns From Long Ago. As of October 13, 2018 (the day registration opened) all classes are sold out. You can get on the list here to receive news of any returned tickets (cancellations). The vendor market will be open for all, as well as other events.
April
4-7  Knitting and Yoga Adventures, Cape Ann, MA: Classes TBD.  Registration opens January 1, 2019.
13-14 Cast-On Yarn Studio, Vermilion, OH: Traditional Construction Techniques for Ganseys.  For more information or to register, call the shop:   440.984.6063.
May
1-5 Maryland Sheep and Wool Festival, Howard Co. Fairgrounds, MD: Fair Isle Tams, Swedish Twined Fingerless Mitts, The Cowichan-Inspired Pullover, Norwegian Mittens.  Registration will open up mid-February.
18-19 OPEN
June
20-23 My Vermont Retreat: Maine Mittens: Glorious Patterning!
27-30  Mid-Atlantic Fiber Association (MAFA), Millersville, PA: Scottish Sanquhar Gloves.    Info on my Sanquhar Gloves class here. Registration opens February 2, 2019.
July
7-21  Voyage of the Midnight Sun.  This cruise, sponsored by CraftCruises.com begins in Amsterdam and travels up the west coast of Norway, exploring the many gorgeous fjords this amazing country has to offer. See more info on my website here.  I'm teaching Traditional Beginnings (Historic Cast-Ons), The Norwegian Purl, Norwegian Mittens, Traditional Gansey Techniques, and Fair Isle Tams.
August
17-18 OPEN
September
5-8   My Vermont Retreat: Swedish Twined Knitting: Texture, Color, and Sock Techniques
27-28  Knitters' Day Out, Central Penn College near Harrisburg, PA. Registration opens in June, 2019.
October
12-13 OPEN
November
Oct 31- 3    My Vermont Retreat: The Icelandic Lopapeysa
13-15 Vävstuga, Shelburne Falls, MA: The Danish Skrå-trøje. Registration will open in 2019.
December
7-8 OPEN
2020 Knitting Traditions Workshops
February
January 31 to February 22   Antarctica and South America Cruise.  This cruise, sponsored by CraftCruises.com, begins in Buenos Aires, Argentina, spends several days cruising around Antarctica, and ending in Santiago, Chile.  I'll be teaching several classes as well as running a gansey KAL!
March
20-22  TBA
June
26-28   TBA