2022 Knitting Traditions Workshops
The NZ-Australia Cruise has been postponed.
August
20-21 Third Star Fiber Artist Guild: Latvian Fingerless Mitts, Swedish Twined Mittens.  For more information, or to register, email Ann Devitt: amdevitt@comcast.net.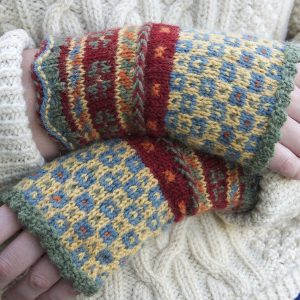 September
8-16  Personal Time: Cruisin' with my girlfriends! YAY!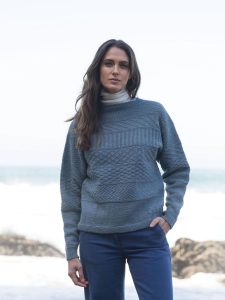 23-25  The Bazaar Girls Retreat, Washington: Designing Ganseys!
This is a three-day workshop.  You will design your own gansey.
For more information and how to register, click here.  NOTE: Because there is a lot going on in the area during September it is advised to arrange your hotel reservations as soon as possible.
October
7-9  The Woolgatherers Retreat, MI.  Baltic 2-color Cast-ons, Textured Twined Socks, Unique Latvian Cuffs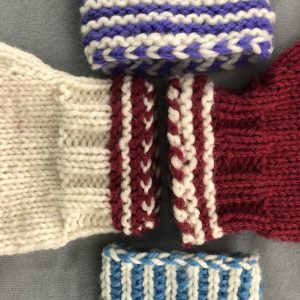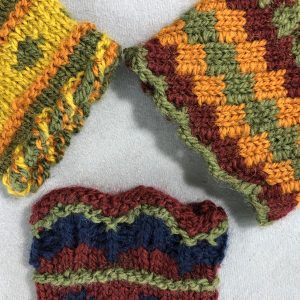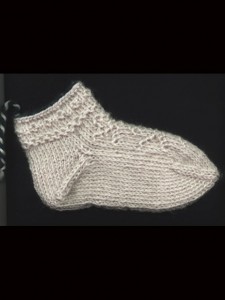 The workshop may open up to outside knitters after July 21. Stay tuned!
RESCHEDULED: October 27-30: My Vermont Retreat, Session 2, held at the Dutton Farm House. Saami-Inspired Mittens.
Click here to learn more and to register.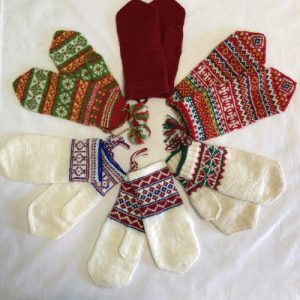 November
10-13 Stitches SoCal,  CA:  The Norwegian Purl. Roosimine Techniques, Gansey Techniques, Baltic Fringes.
Click here to preview the classes!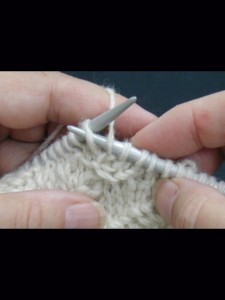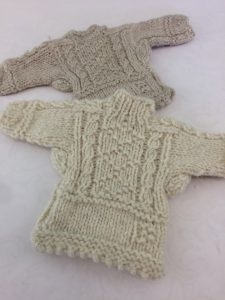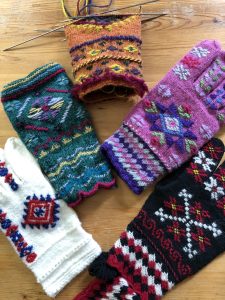 Fringe Class: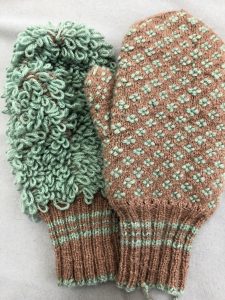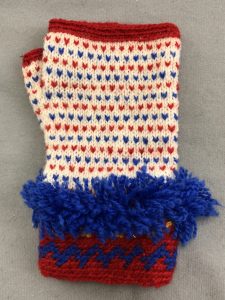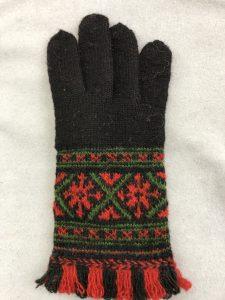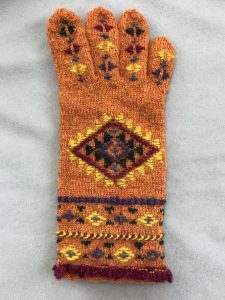 19   Mountain Spinners and Weavers Guild, Prescott, Arizona: I'll be giving a slide show presentation on my adventure in Wales, and will talk a bit about gloves.
2023 Knitting Traditions Workshops
February
Massachusetts TBA
April
April 10-May 7  Cruise to Japan
May
18-21 Vermont Retreat, TBD
June
11- July 2: TBA
September
2-9?  Tuscany
28- Oct. 1 Minnesota Knitters Days: TBA
October
26-29 Vermont Retreat, TBD
November