The classes and dates for my Vermont Retreats have been selected, so I wanted to give you all a head's up!  You can get more information here.
May 14-17, 2020  I'll be teaching the Estonian Roositud Technique.  This beautiful inlay was used on gloves and socks.  Gloves or mittens will be the class project.
September 10-13, 2020 I will offer my Gansey Techniques class and Latvian Fingerless Mitts too, teaching construction methods as well as colorwork.  Two different samplers will be made in class.  This retreat is geared towards knitters who have not delved into historic knitting so much.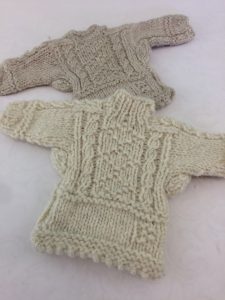 Gansey Techniques
November 12-15, 2020   The Kornäs sweater from Finland represents a blending of crochet and stranded knitting.  A project bag will be created in this workshop, to practice the techniques needed to create one of these timeless garments.