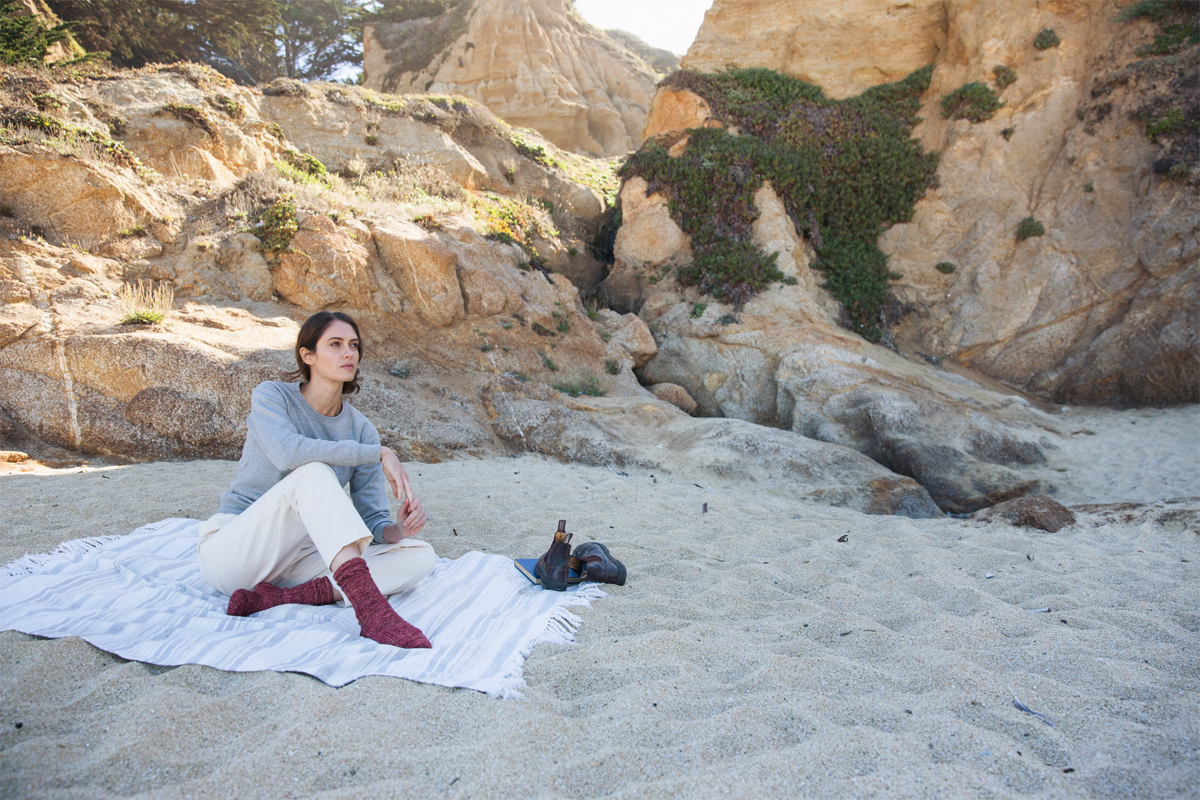 Recently released is my pattern, Mallaig Socks: a worsted weight boot sock pattern in three sizes.  The cuff is made of a herringbone motif while diamonds decorate the back and front of the socks.  It comes in three sizes: Woman's Medium (Woman's Large/Man's Small, Man's Large).
Mallaig is a fishing town in the western Highlands of Scotland on Loch Hourn. The small town grew with increased fishing in the 1800s, and the herring girls came to pack the fish there. However, by 1901, Mallaig's economy was impacted by the railway (the "fish train") causing fishing to decline. The motifs I have chosen for these socks were some of those documented on ganseys from this region by Gladys Thompson. The heavier yarn and gauge used here will make a rugged boot sock, perfect for hiking.
You can read more about the pattern here.