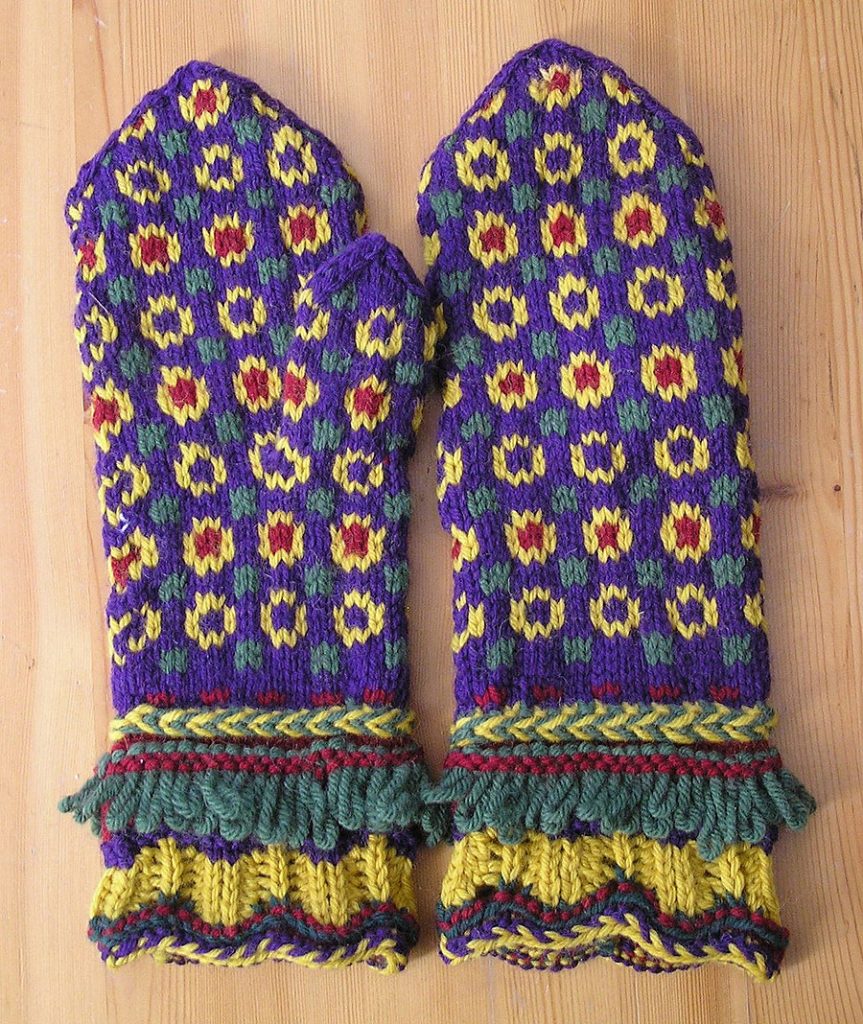 The beautiful mittens of Latvia will be studied in this class and an adult mitten will be knitted to learn the following techniques: A fringed and scalloped cuff, the herringbone braid and many subtle and beautiful variations of the half-braid, the waste-yarn thumb, and round tip shaping.  A variety of traditional motifs (choice of  two or three colors in a round) are incorporated in the main body of the mitten, and reading from the chart will be covered.  Additional techniques to be discussed include knitting with two yarns in the right hand, two yarns in the left hand, or a yarn in each hand and working with three yarns in a round.
Time: 6 hours
Level: Intermediate (must be proficient with dp needles)
---
Supply List
•     2 oz. each of 4 colors of  worsted weight yarn.  Wool is best to hold the fringe.  Please don't choose synthetics or superwash wool—they are too slippery.
•     One set of size 4 mm (US 6) double pointed needles (7″ long)
•    Tapestry needle and st markers, waste yarn, sticky notes or
magnetic board to aid in reading the chart.
Homework
None.