I'll be offering this class in several venues, such as Stitches Expo April (9-11).  I like longer workshops, one- and two-day affairs, even 5 days!  But I see a trend towards little bites of info for knitters, 2-hour and 3-hour classes.  So I have put together a new class that is 2 hours long, to teach 2-color cast-ons from the Baltic.
I think they are quite unique looking and I have made mittens which start with them!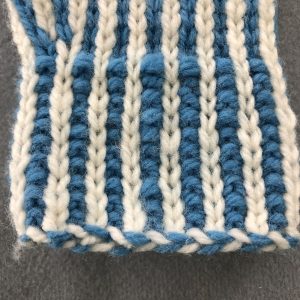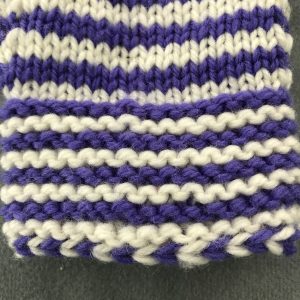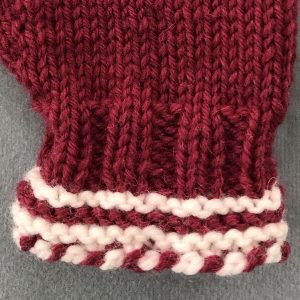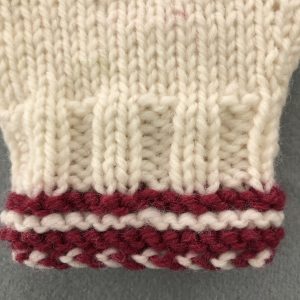 On the left, you can see the Herringbone Braid, which is also known as Liidia's Cast-on (in Nancy Bush's book Folk Knitting in Estonia).
On the right is the Kihnu Troi cast-on, used for the classic pullover from the island of Kihnu in Estonia.
These two photos show variations of the Twisted Loop Cast-on.   Check my workshop calendar!