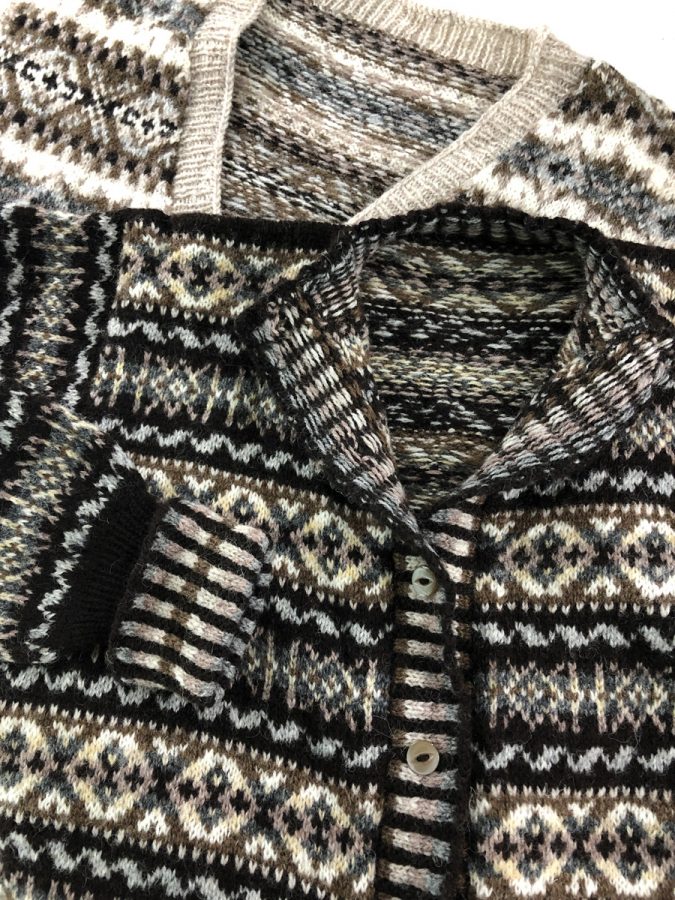 The classic details and traditional construction of the Fair Isle sweaters will be taught in this two-day workshopthrough the circular knitting of a small cardigan. Techniques to be learned include choices of different corrugated ribbings, shaped and unshaped knitted steeks for two different armholes (shaped and drop shoulder), stranding and weaving, cutting steeks, picking up stitches for sleeves two different ways, underarm gussets, buttonbands, and finishing steeks. Discussion will include different pattern families (seeding, peerie, border, OXO, stars, and all-over patterns), and designing a Fair Isle.
Time: 12 hours
Level: Intermediate (Experience with double pointed needles and carrying a color in each hand is helpful.)
---
Class Supply List:
4 colors worsted weight WOOL yarn (not Superwash), 2 to 3 oz. each
One set EACH sizes US 5 and 8 (3.75 mm and 5.0 mm )dp needles (7″ or shorter) (or two circs/ Magic Loop)
One 16″ circular needle EACH, sizes 5 and 8 (3.75 mm and 5.0 mm )
Optional: one 11 1/2″ or 12″ circular needle, size 5 (3.75 mm), colored highlighters that match the colors of your yarns, in case you want to color in your charts
Tapestry needle, scissors, stitch holders, stitch markers
Sticky notes or magnetic board to keep your place on the chart
Homework:
None.